Le Domaine des Conardins
The domaine's history dates back to 1222. The lords of Les Conardins succeeded each other, bearing witness to the history of the Champagne region.
Pierre-Louis de Failly, Comte de Champagne and the domaine's last lord, who died in 1792, was already making sparkling wines. After the French Revolution, the Château des Conardins was sold as a national asset and then burnt down.
The Domaine had a succession of owners and went largely unnoticed for over a century.
Birth of the Family Domaine
In 1936, Domaine des Conardins was acquired by Raymond Renaudin. He modernised the winemaking facilities and then enlarged the vineyards.
In 1980, Christophe Tellier continued to work the estate, paving the way for the generation to come: Quentin Tellier joined the family business in 2016, followed by his younger brother Alexandre in 2020.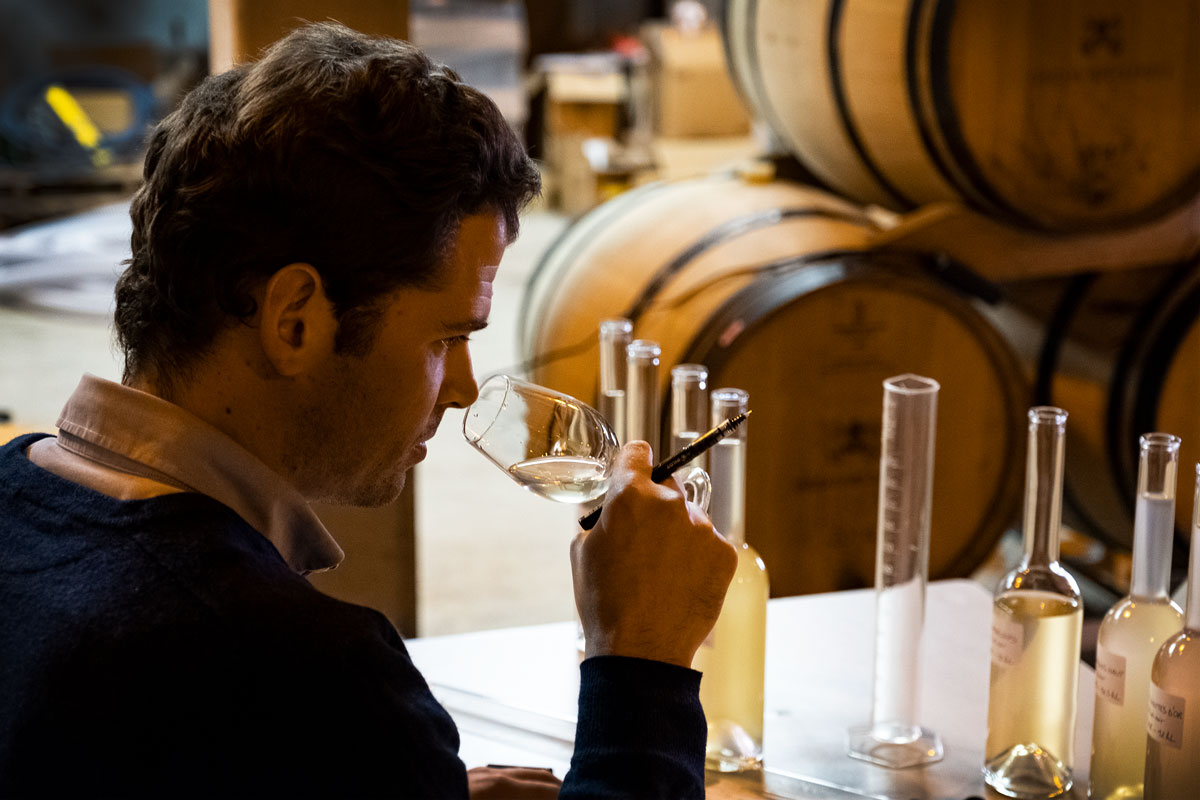 First Champagne Tellier vintage
In 2016, Quentin Tellier joined his father Christophe on the Domaine bringing with him a business plan to achieve their vision, a combination of ambition, modernity and authenticity.
Produced in a modern winery, above the historical cellars, Quentin's first harvest marked a new beginning: Champagne Tellier.