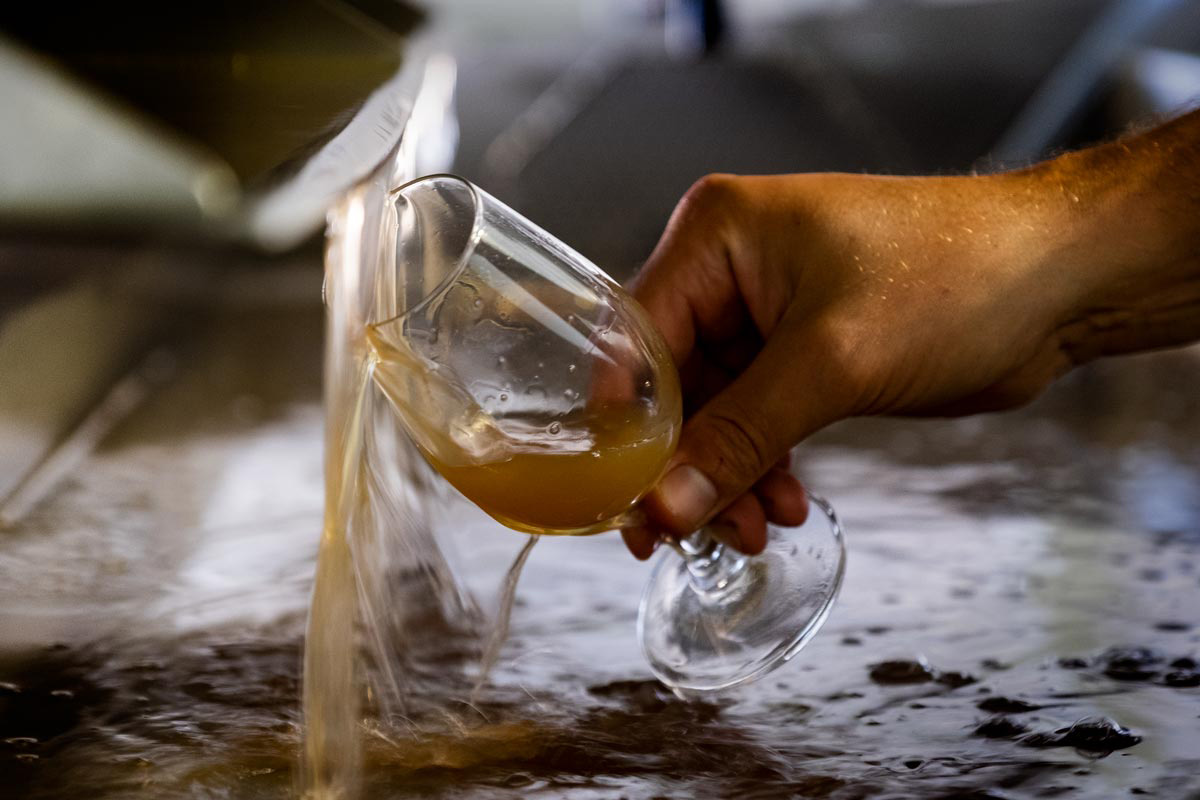 Plot-by-plot pressing
Each of the 18 vineyard plots is unique. They all have a different history, soil, climate and grape varieties. So, to respect the origin of each grape, Quentin vinifies each plot separately.
When the grapes reach perfect maturity, they are traditionally picked by hand.
The grapes are taken directly to the winery to undergo a gentle pressing. More aromatic and suitable for ageing, only the first musts are used for the wines. They are protected by neutral gases to avoid the use of sulphites.
Careful to preserve the quality of the wines, Quentin carries out the cold settling operation in temperature-controlled vats, without enzymes, for 12-24 hours, in order to retain only the fine lees useful for the nutrition of the yeasts.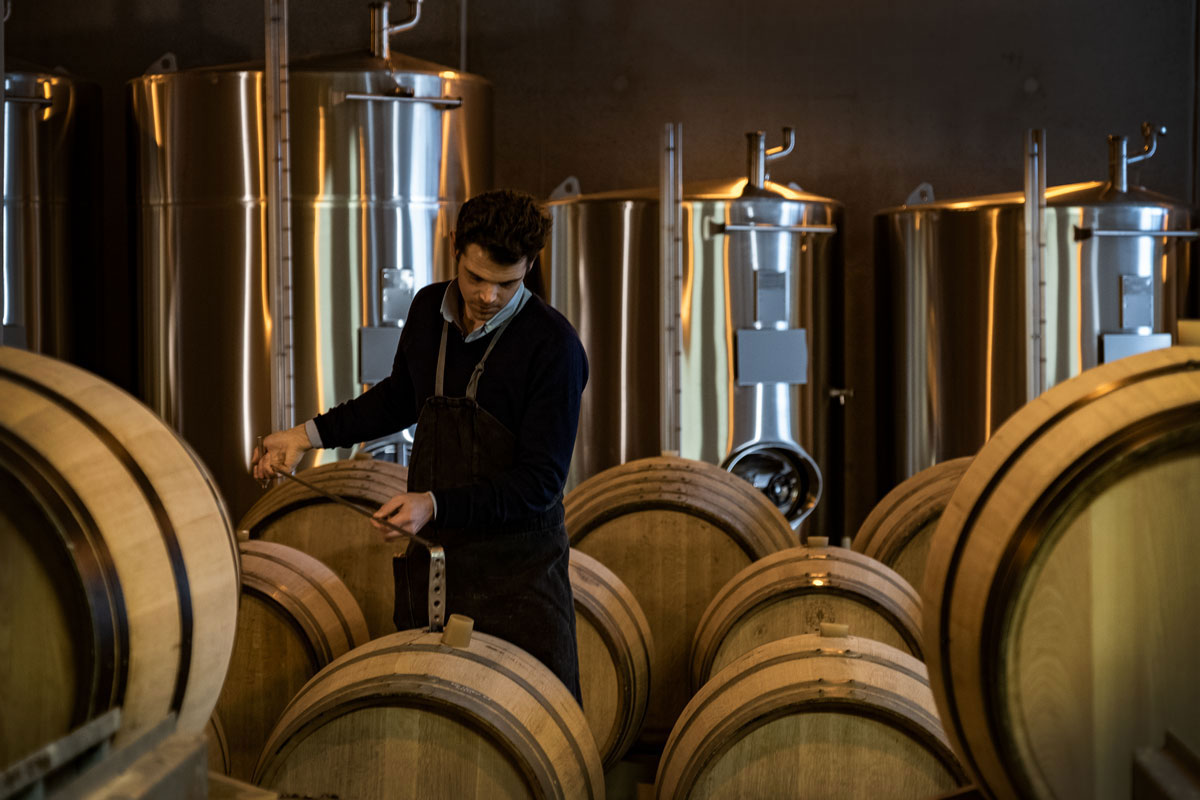 100% vinification in wood
All the wines are vinified in oak casks, demi-muids and foudres to allow the aromas to express themselves. Quentin prefers fine-grained oak from forests located in the colder regions of France (Vosges, Nièvre and Allier) in order to respect the purity of our terroir.
The first fermentation takes place through the action of the native yeasts naturally present on the skins of the grapes.
These yeasts are therefore adapted to each vintage and terroir, which helps the wines to develop a typical character.
The still wines gradually express this character during the 8 months ageing in wood. Quentin carries out a few bâtonnage operations (stirring of the lees) and frequently tops-up the barrels to prevent any risk of premature oxidation. Neither isinglass nor sulphur is added.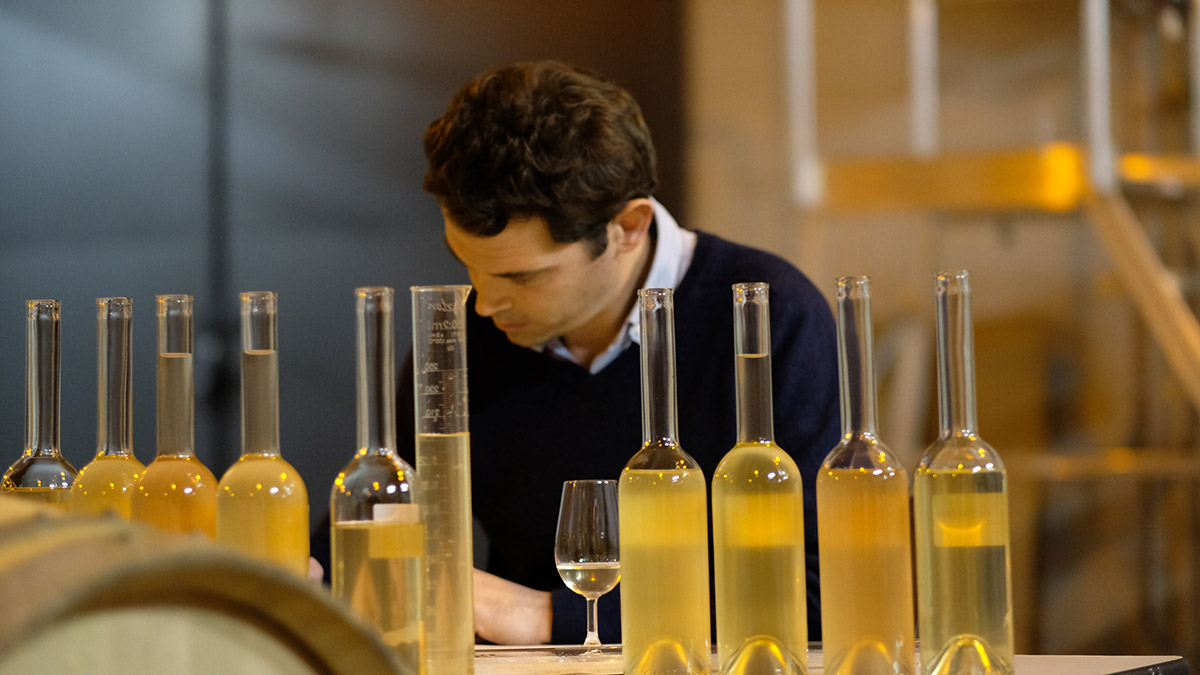 A creative blend
Quentin checks the evolution of the wines every week, right up to the time of blending.
After the final tasting, he decides :
– to compose a wine by the blending of several plots to create harmonious balances and flavours.
– to preserve the unique character of certain plots: 100% single-vineyard wine.
– to bring out the finesse of a Grand Cru or Premier Cru.
All the wines are vintage wines. They reflect a unique year with its own particular weather conditions.
After the blending, the wines are bottled and taken down to the cellars where the second fermentation will take place.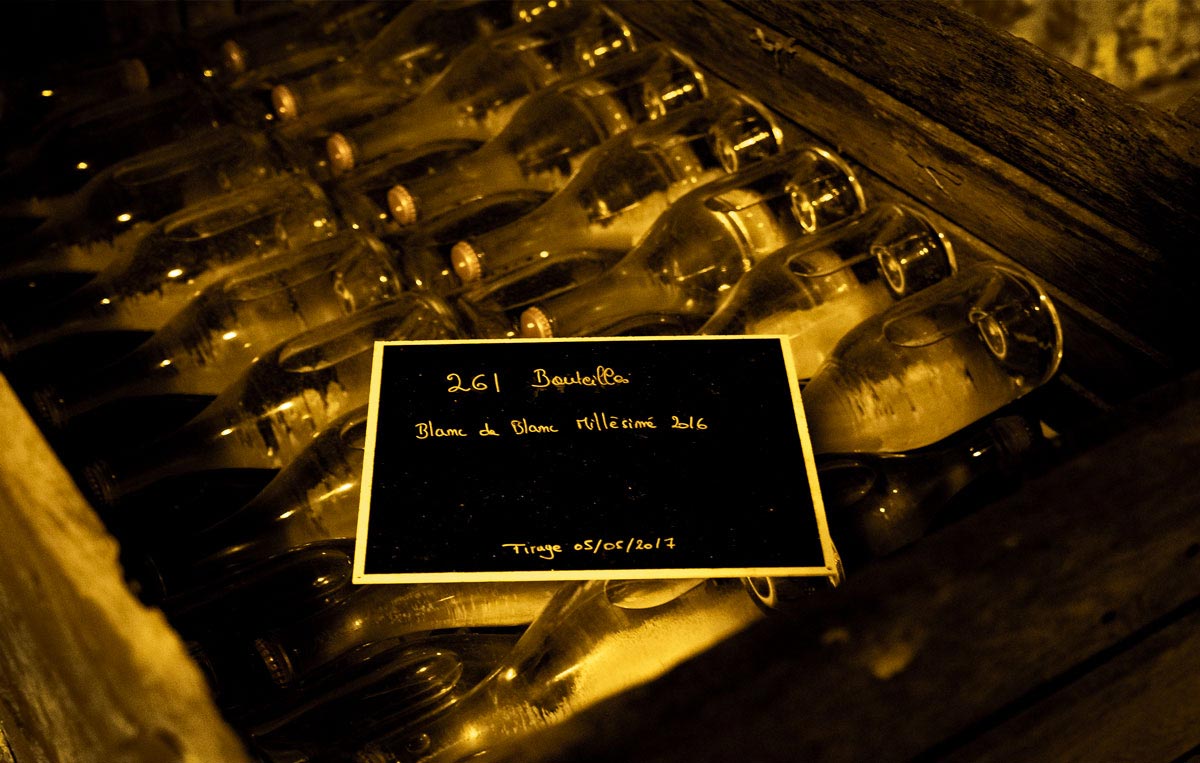 A long ageing in the cellar
This is the start of a long ageing process in the cellar lasting for at least 36 months. Time is not a constraint, it is a strength. Some wines will wait many more years before revealing all their harmony. Time must be allowed to do its work to enable the wines to assert themselves and develop all their finesse and complexity. Patience and confidence are the bywords for successful ageing.
At the end of this long metamorphosis, the bottles are riddled then disgorged and a subtle final touch is imparted by the liqueur de dégorgement. All the champagnes are Brut or Extra Brut, we add very little or no sugar.