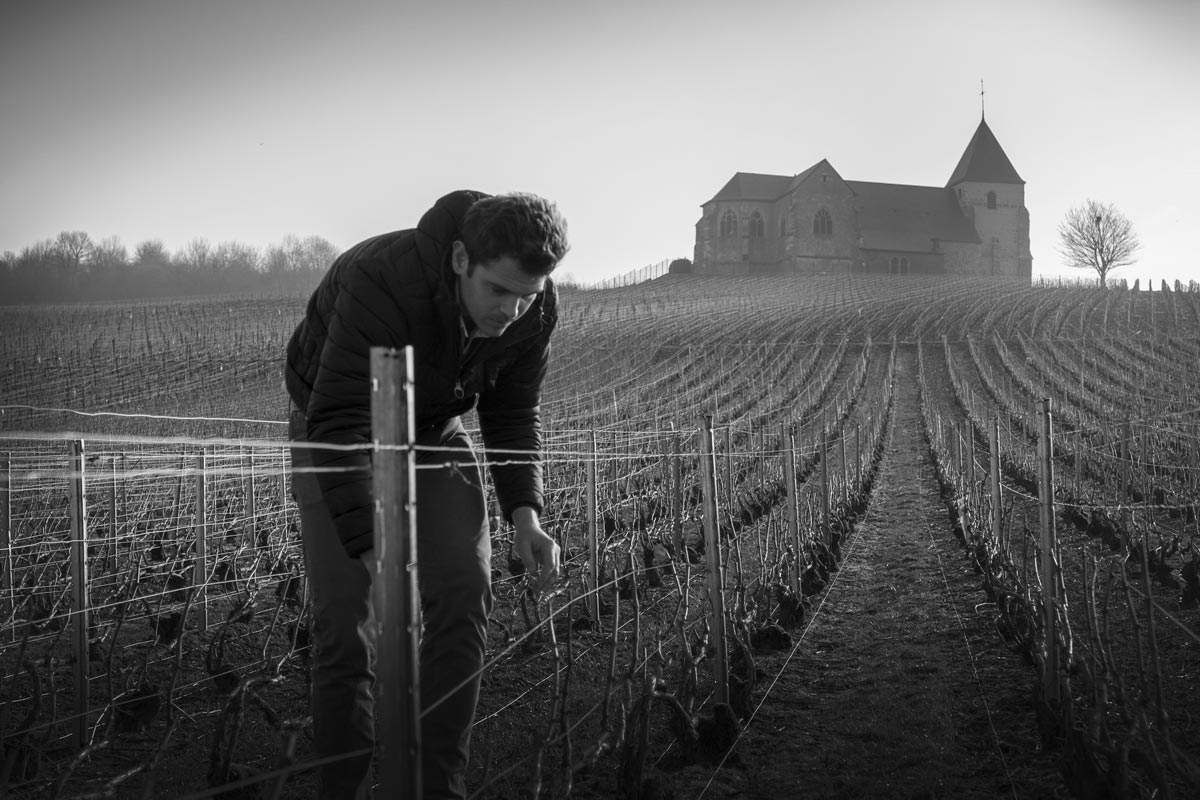 A prime location
Domaine Tellier is situated in Moussy, near Epernay, which is located between the Montagne de Reims and the Côte des Blancs in the very heart of the Champagne region.
Most of our plots are found midway up the slopes and spread over 5 villages. Each plot reflects a micro-terroir created by its location, topography and soil structure. To make the most of this diversity, we decided to vinify all the plots separately.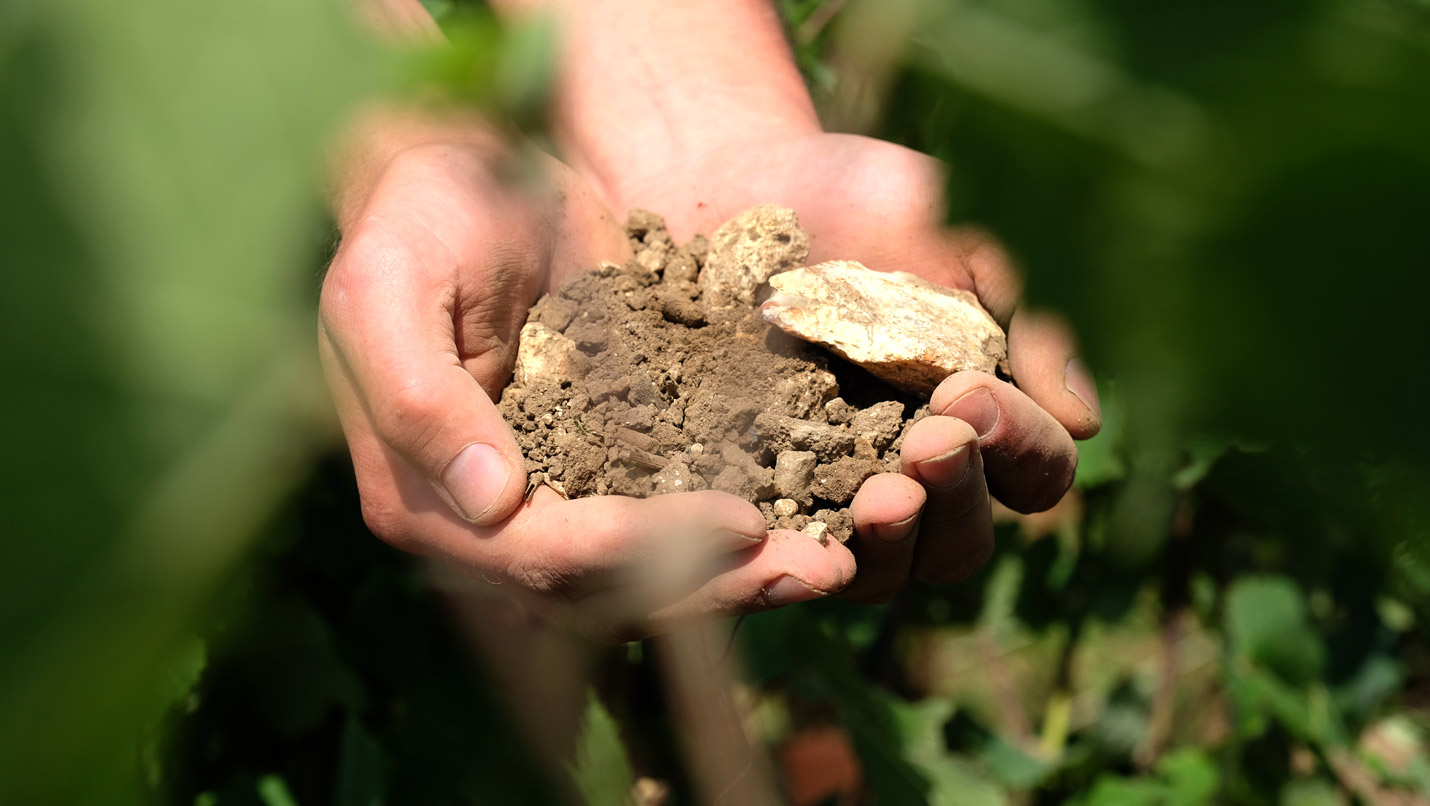 A typical terroir
Although chalk is at the foundation of the great Champagne terroirs, we have two different types of soil in our vineyards:
7 ha in Moussy and Pierry: the historic « Domaine des Conardins ».
On these 13 plots, Pinot Meunier predominates (59%), followed by Chardonnay (35%) and a touch of Pinot Noir (6%). This terroir, with deep soil over a chalky bedrock, creates wines with structure, power and good length.
2 ha in Chavot, Fontaine/ Aÿ and Cramant.
2 ha in Chavot, Fontaine/ Aÿ and Cramant

These 4 small plots are entirely planted with Chardonnay. The shallow soils sit over chalk that often breaks through to the surface. This terroir lends the wines elegance and minerality.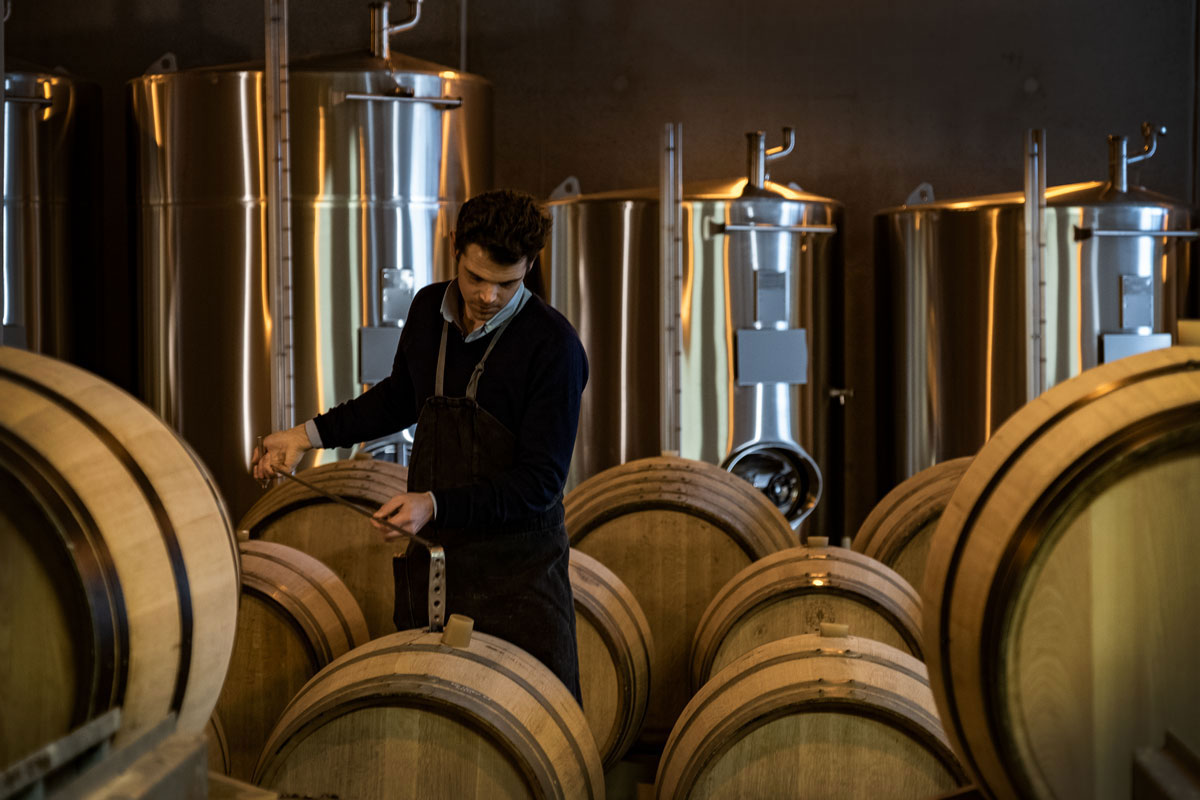 A modern winery
The winery is designed to facilitate the work of our team and ensure the quality of the wines.
Thanks to our 6000 kg press, we are able to craft our wines plot-by-plot. Vinification takes place on the domaine, in the vat room and the barrel cellar.
The reasonable size of the containers allows us work in the traditional Burgundy manner, vinifying the batches from each plot with great precision.
Ancient cellars
Beneath the winery lies an ageing cellar dating from the 19th century.
With a constant temperature of 11°C all year round and good humidity, the wines' ageing process is long and slow.
Another small cellar, dug under the domaine's main vineyard plot, bears witness to the history of Les Conardins. It was already in use in the Middle Ages.